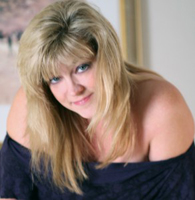 Heart Touching, Soul Searing, best describes Tara's writing style. She creates in sensuality ranges from steamy hot to simmering sweet, which includes paranormals, contemporaries, and romantic suspense.
She is a southerner living in the northern wilds of New Jersey, complete with grown children, four dogs, six turtles, and a mountain man for a husband.
She loves to hear from readers. Please don't be discouraged if it takes a while before she responds. Unfortunately, she hasn't hit the lottery yet and has to work to battle the bills of home ownership. Being a full-time writer is on her bucket list and one day, she hopes to achieve that goal.
Website     Email     Twitter     Facebook     Newsletter     Pinterest