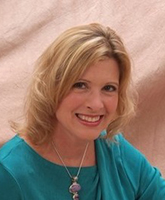 Kathy Kulig is the New York Times and USA Today bestselling author of erotic romance whose works include paranormal, contemporary, BDSM, and suspense. She has published nearly 20 novels, novellas, and short stories, including Red Tape, part of the bestselling Spice Box anthology.
Her interest in mythology, quantum physics, and the supernatural, and also her extensive background in science, provide inexhaustible material for new projects. Her books are passionate and emotionally-charged, sometimes with a little added humor, but there's always a steamy romance and a happy ending.
Kathy was raised in a small town in northern New Jersey, and also lived in upstate New York, Colorado, and southern Florida. She now resides in eastern Pennsylvania with her husband and lives in a 100-year-old Victorian home, which has a garage built of rejected tombstones.
Website     Blog     Facebook     Twitter     Pinterest     Newsletter