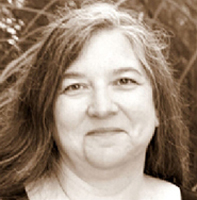 Diana became interested in writing stories with bondage and D/s themes when she found a dearth of them on the web. Nothing she read seemed to have the romantic element she knew was possible in such relationships. Challenged by a friend to write a better one, she wrote her first full-length novel, Secret Submission.
Each book Diana writes contains a kernel of truth or deeply held conviction from her own life, but don't ask her where truth ends and fantasy begins—she'll never tell!
When not writing, Diana is at her loom, weaving thread lines of a different sort. Married for over thirty years to the same man, she is grateful for all the wonderful encouragement he gives her.
Blog     Email     Twitter     Facebook     Google+
Writing as Mystic Shade
Writing as C. F. Duprey